Office Plant Hire & Purchase
Starting from a back garden in 1976, our founder was full of ambition and driven by a love of all things plants.
Now, a world away from our humble beginnings, although still as passionate about plants, we are recognised as project partners for biophilia and planting schemes for several of the UK's largest design and construction firms.
We work with architects, and designers and directly with our clients to bring their spaces to life through bespoke office planting.
Regardless of whether you're looking for live, artificial or preserved office plants – our indoor office plant hire service is designed to make office planting as quick, easy and hassle-free as possible.
Buy / Hire Office Plants in 3 Easy Steps
1. Design
First, our design team will be in touch to get a better understanding of your company & your project. They'll then use this information to craft you a completely bespoke design proposal.
When you are happy with your designs, your dedicated customer care manager will be in touch to book you in for installation.
2. Installation
Regardless of whether you're looking for a giant ceiling feature or a simple floor-standing display you can rest easy knowing that our install team will ensure your designs look just as good in person as they do on paper.
3. Maintenance (Optional)
Finally, it's time to consider plant care. From watering to pruning to shining the leaves, our maintenance packages cover every aspect of plant care so you can enjoy your new planting scheme stress-free.
We also offer regular reviews of your planting schemes to ensure that your displays evolve as your space does and that you are never left with stagnant or outdated planting displays.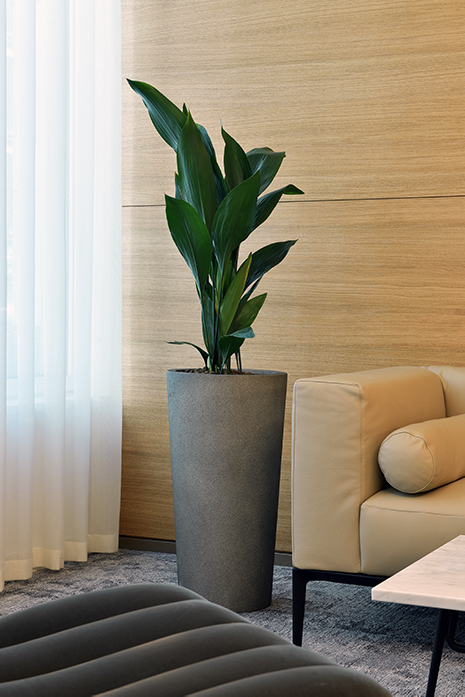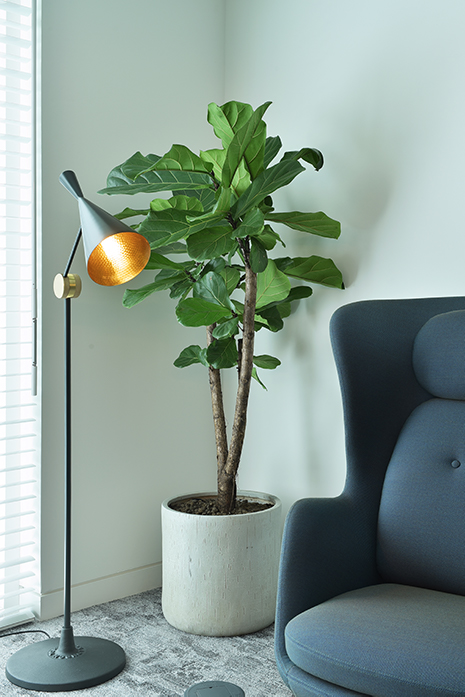 Why Buy / Hire Office Plants?
The Physical Benefits of Office Planting
In terms of physical wellbeing, the primary benefit of office plant hire is improved air quality. In a study in the 1990s, NASA found that a number of common house plants could effectively remove a range of VOCs.
Beyond air quality, office plant hire also helps boost humidity. Boosting humidity and combatting dry indoor air brings a number of physical benefits. In fact, researchers in Norway found that office plants could reduce symptoms of sick building syndrome including headaches, sore throat, fatigue and dry eyes/skin.
Finally, office plant hire can also help reduce noise pollution. Researchers at London Southbank University found that positioning large potted plants can increase sound absorption. Meanwhile, a study undertaken by the European Commission has shown that modular green walls can reduce noise pollution by up to 18dB.
The Mental
Benefits of Office Planting
The primary mental benefit of office plant hire is reduced stress and anxiety. Researchers in Japan also found that plants can reduce physical symptoms of stress by around 27% benefit.  The study also showed a sharp reduction in self-reported levels of stress and anxiety.
Besides stress and anxiety,  office plant hire has also been shown to increase creativity,  productivity and even enhance memory.
Common Indoor Office Plants
There are hundreds of different easy-to-care-for office plants that would be a perfect fit for any desk.
The below list of 10 plants, however, are a few of the most common and popular office plant options that have become staples in offices and workspaces across the UK…
Cactus
Chinese Evergreen
Aloe Vera
Snake Plant
Croton
Prayer Plant
English Ivy
Boston Fern
Begonia
Asparagus Fern