Office Green Walls
Here at Exubia, we've completed hundreds of green wall projects in workspaces up and down the U.K so if you choose us, you can rest easy knowing you're in safe hands.
Got a question that our page doesn't answer? Get in touch with the team at hello@exubia.co.uk.
Office Living Walls
All of our living walls are modular so they can be custom-built to any size or shape required and can host almost any plant. Besides their modularity, they also come with an in-built irrigation system to make watering a breeze.
The walls can be set up in indoor areas with or without natural light by using a combination of indoor lights to create just the right light intensity for your plants.
Alternatively, they can be created for exterior spaces. Due to the vast quantity of light & water that outdoor walls have access to – they can also host herbs
To the right, you'll find the 3 of our most popular living walls designs (from top to bottom: random, diagonal, pattern)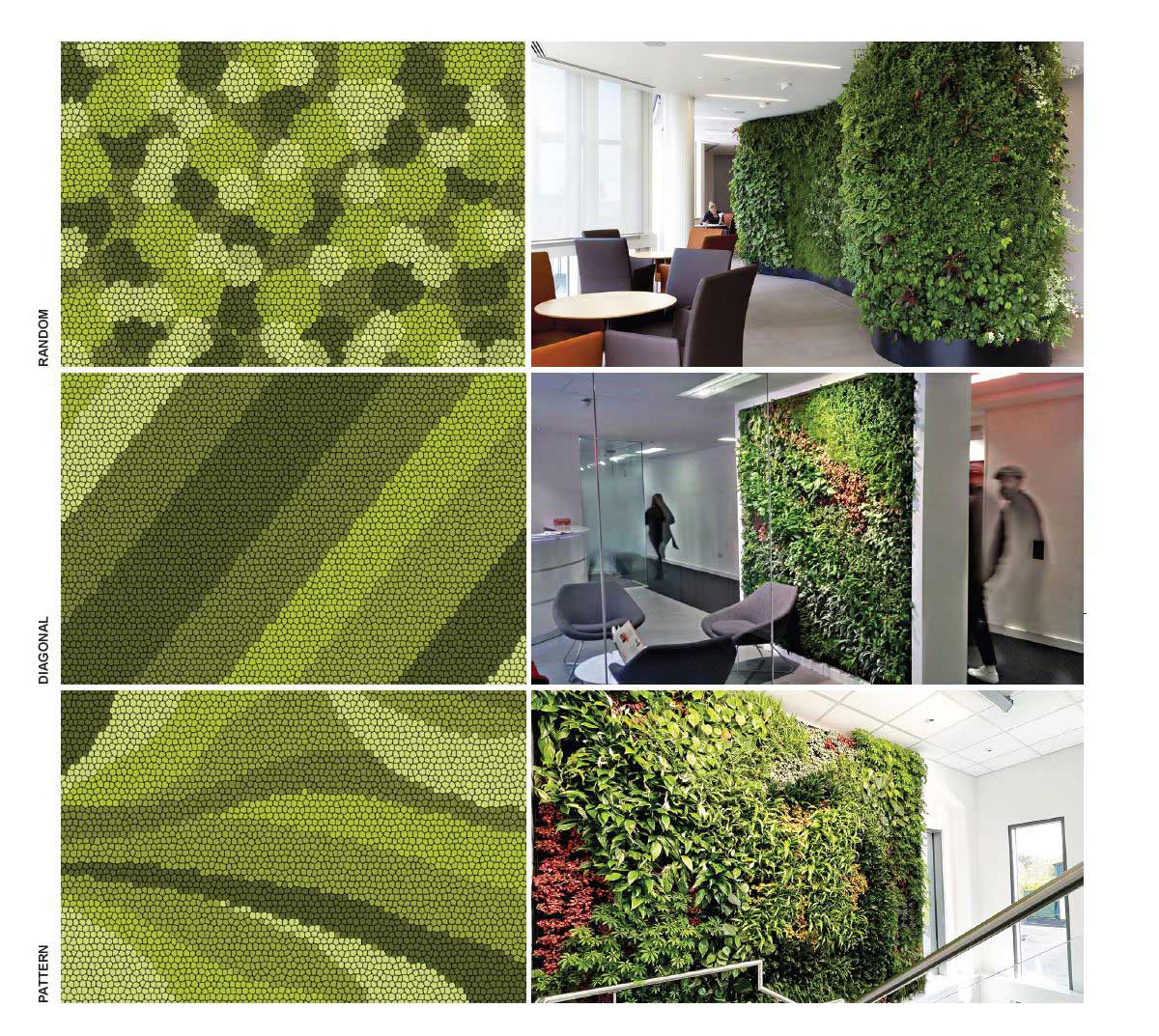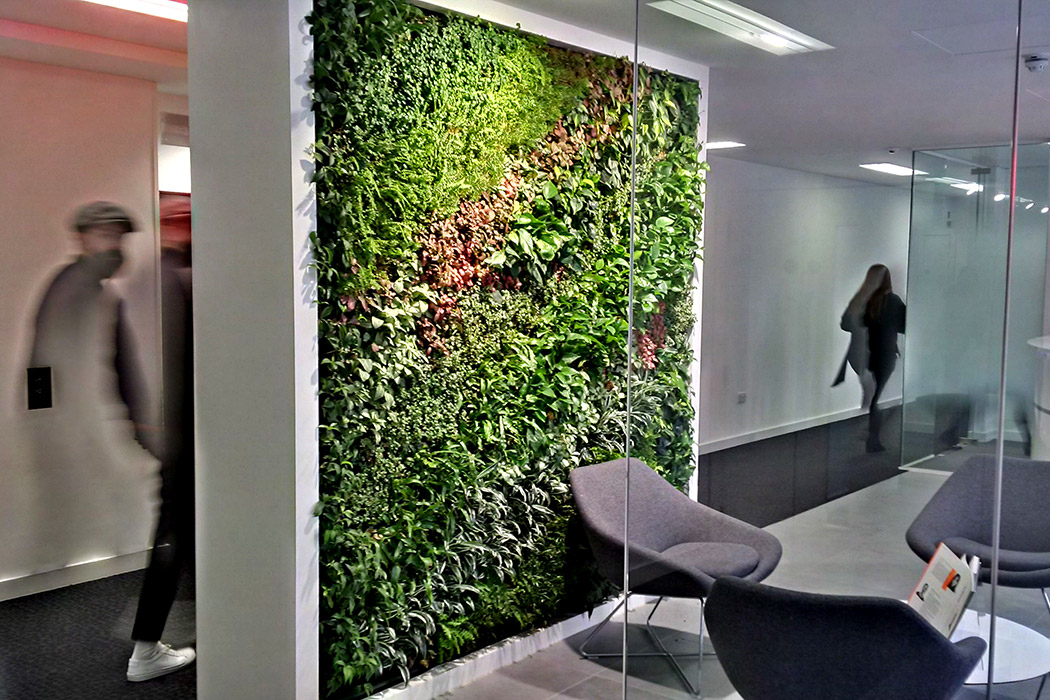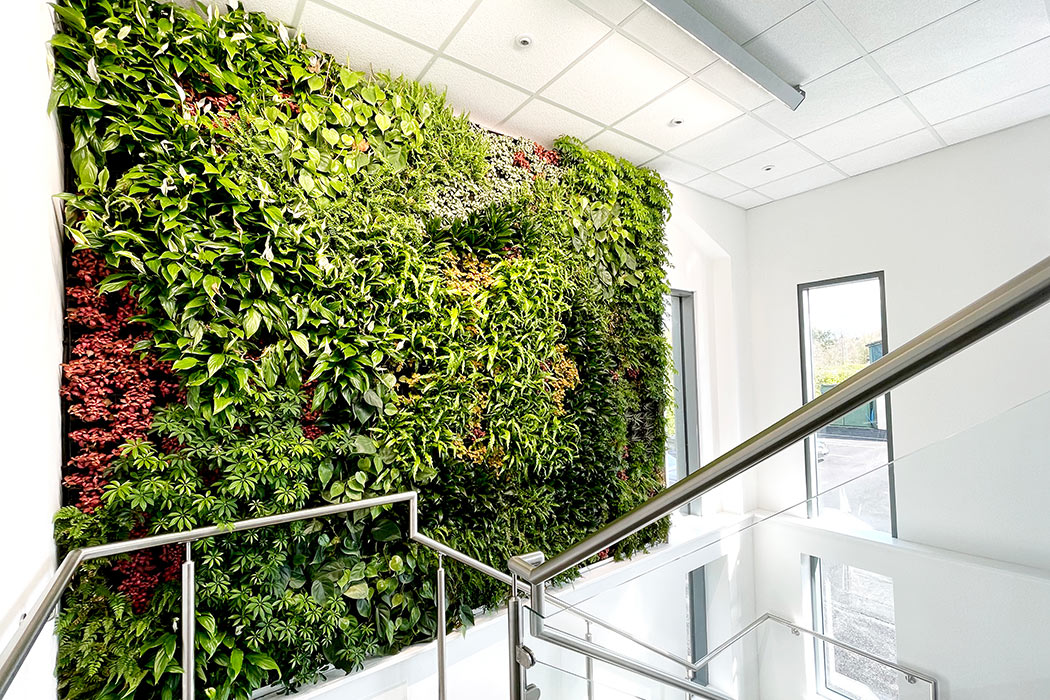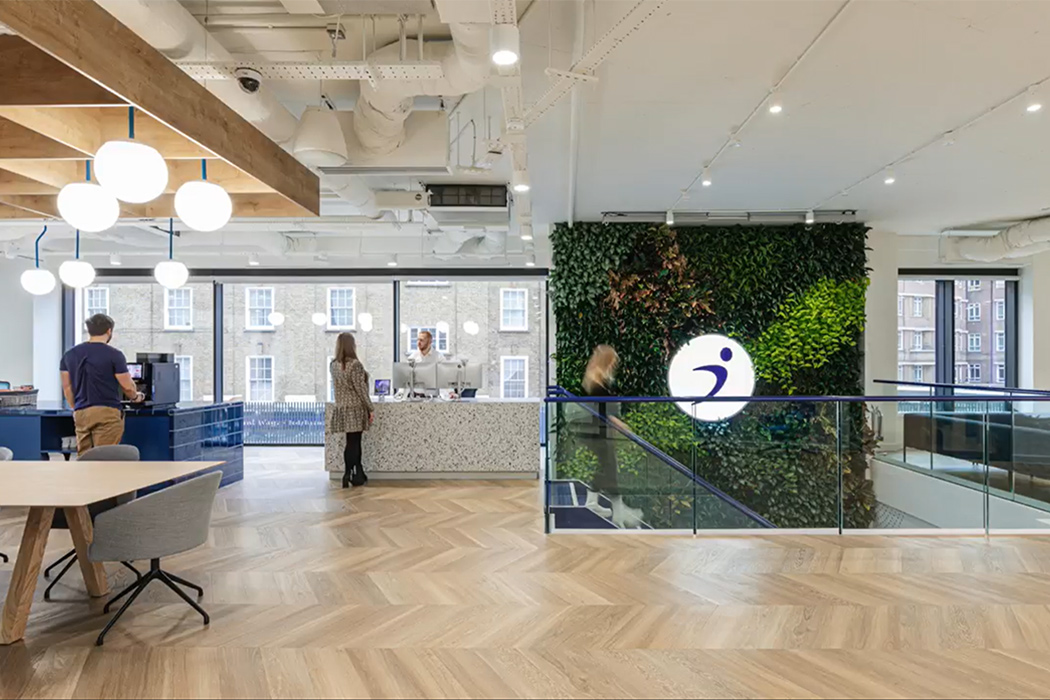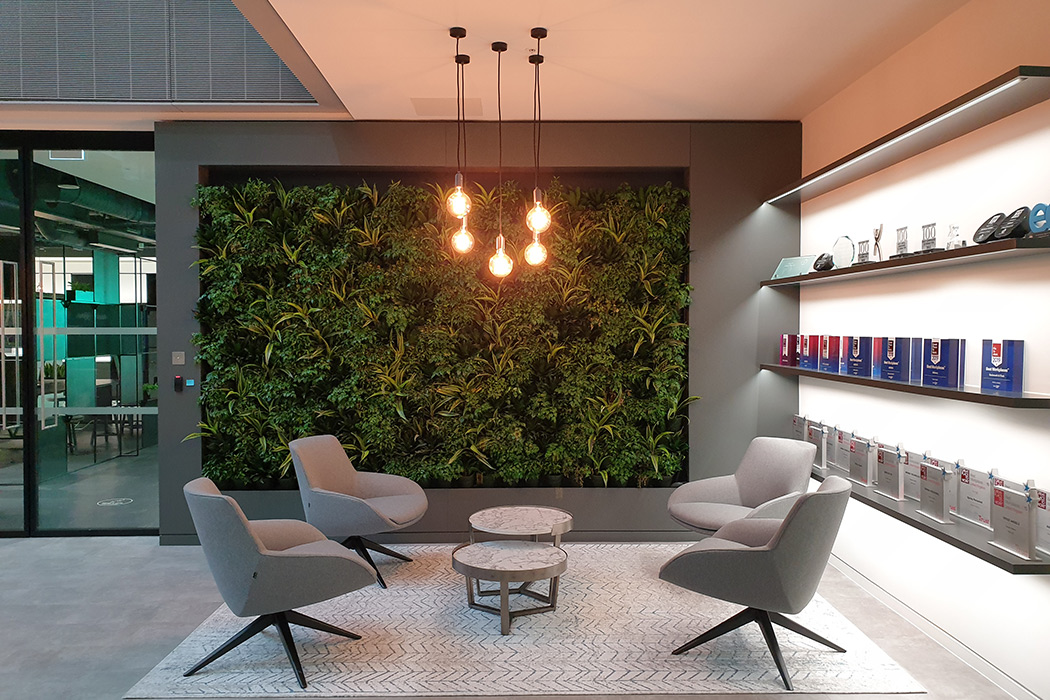 Office Moss Walls
We offer a totally bespoke service for our moss walls, allowing you to choose the custom size you need as well as the species of moss that you wish to utilise.
When choosing reindeer moss, you also have the option to choose from a range of different colours displayed in the palette to the right. In terms of care, moss does not require light or water.
To maintain the quality of the moss, however, we recommend a humidity level of 30 to 70 percent – this is seen as a standard level for an average indoor climate. With just that simple aspect of care, your moss will stay beautiful for years to come.
To the right, you'll find our 4 different moss types (from left to right, top to bottom: bun, flat, bun & flat mix, reindeer) below that you'll also find all the colours that our reindeer moss can be dyed into.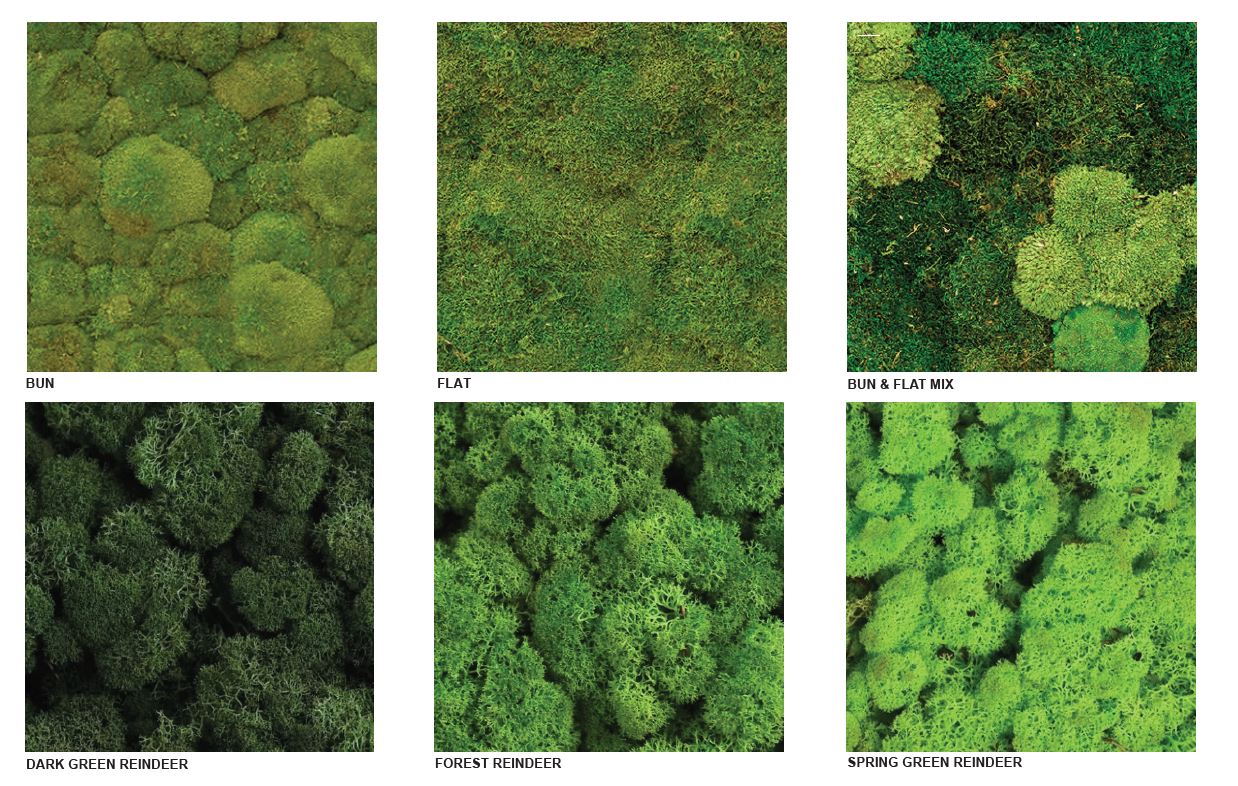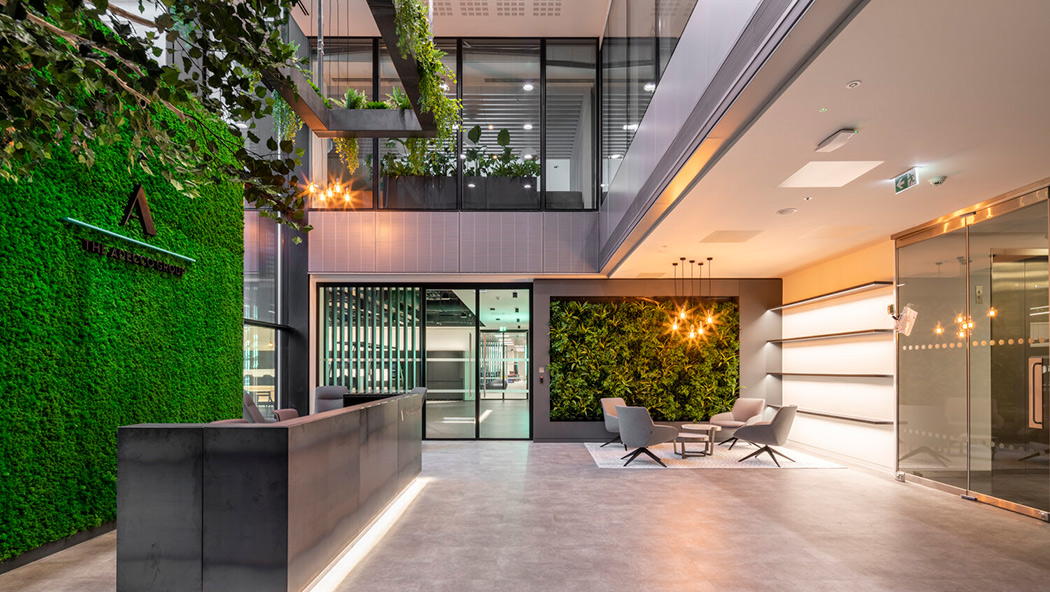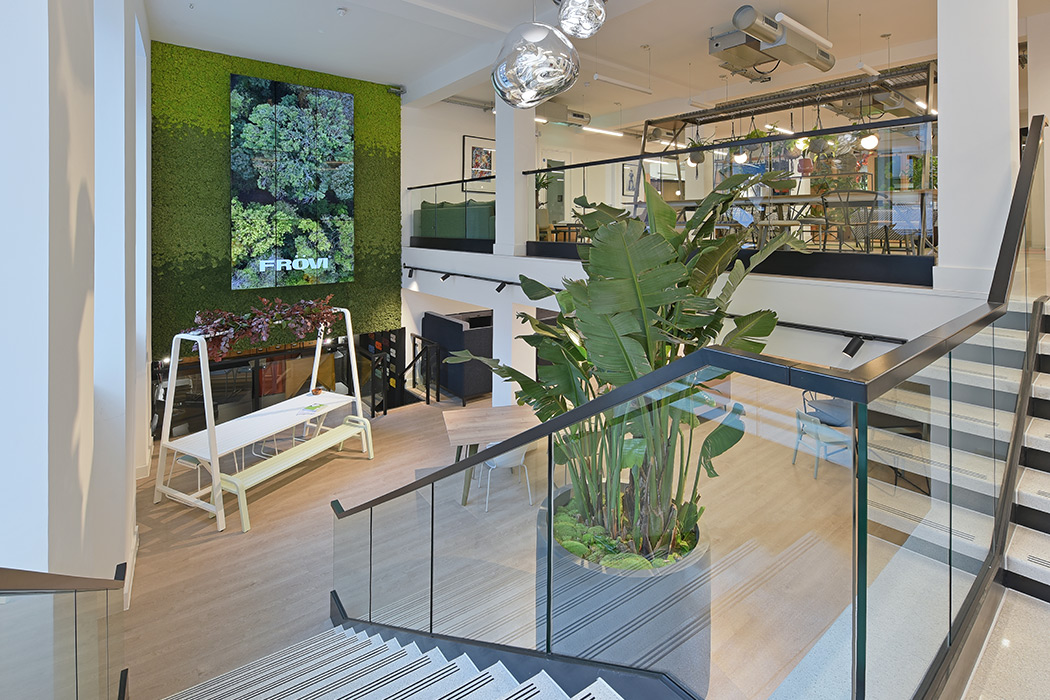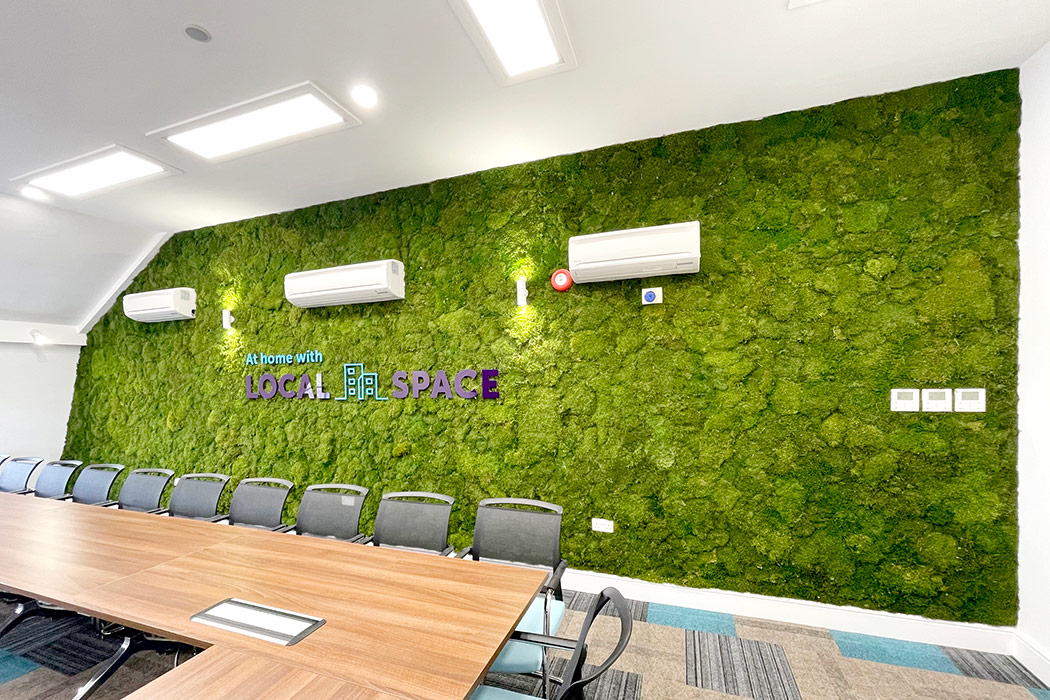 Artificial Office Green Walls
Designed for both interior & exterior spaces, our artificial walls provide a totally maintenance-free alternative to living walls.
They can also be crafted from U.V resistant artificial plants to ensure that they stay looking just as good as the week they were installed, every week.
All of our artificial walls come in a pre-designed template to ensure they are of the highest visual quality possible.
On the right you can find the planting pattern that is featured on our artificial walls.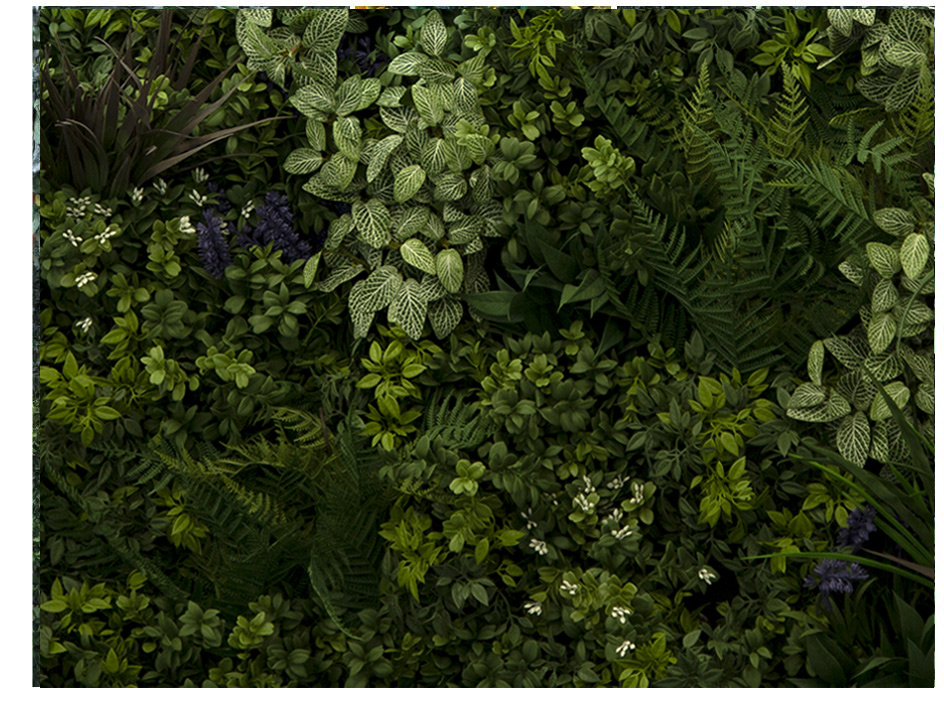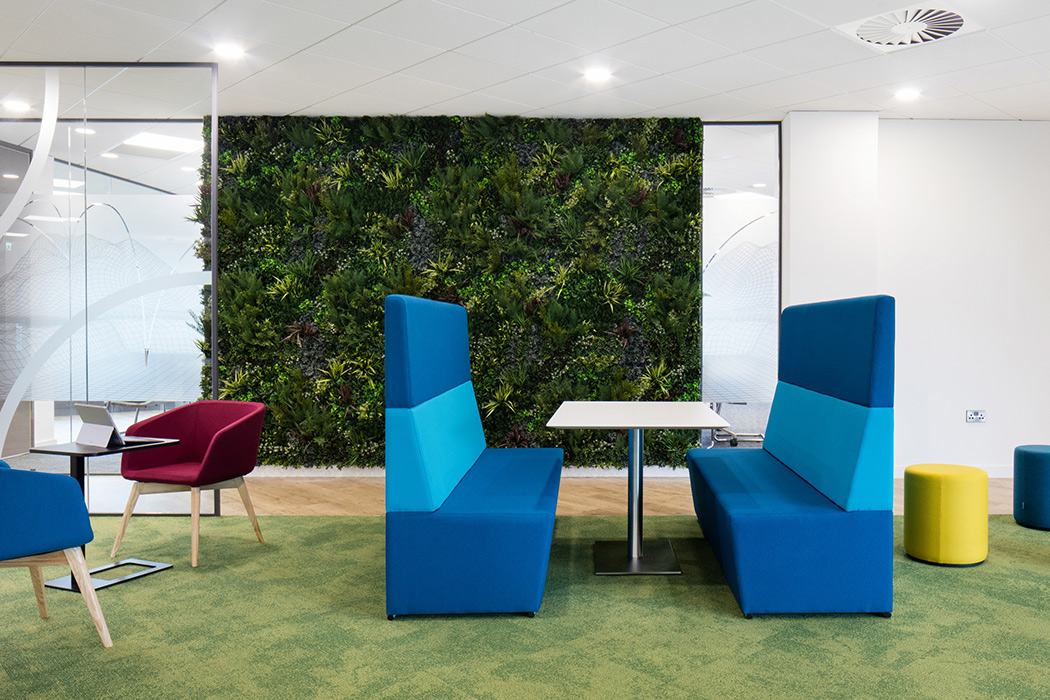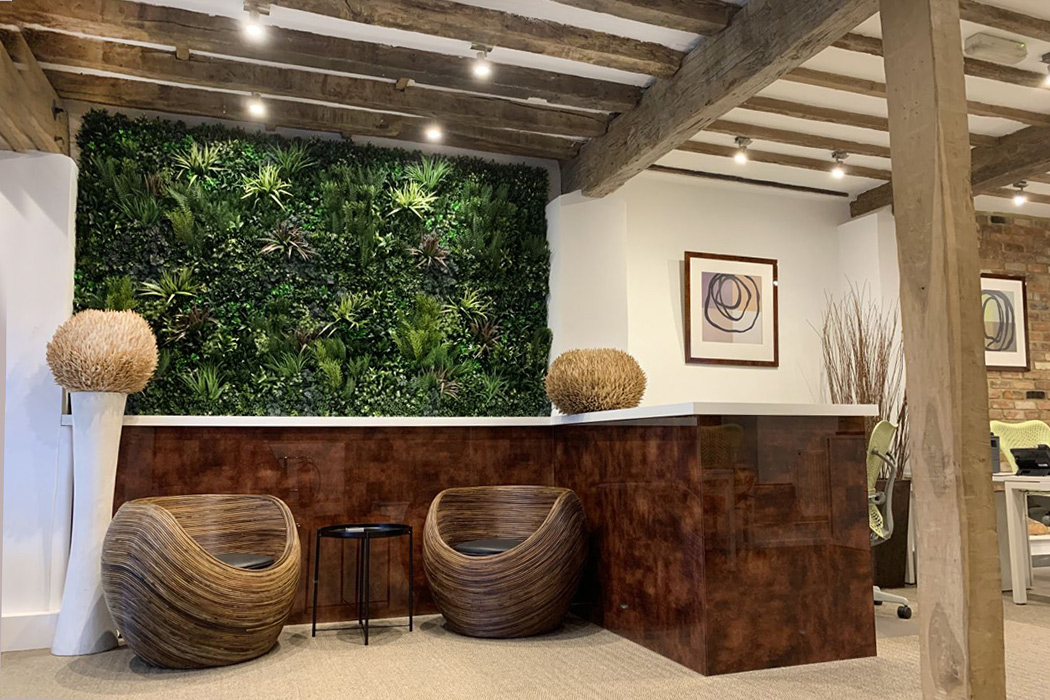 Preserved Office Green Walls
The happy middle ground between live and artificial, our preserved walls are perfect for any space. Their leaves are 100% plastic-free – just like live plants.
Equally, they don't require any water, care or sunlight – just like artificial plants.
The plants are preserved in a solution of water, glycerin (to aid water retention), nutrients (to help nourish the plant) and food colouring (to dye it in the desired colour). After they're soaked, they are then left to dry for the next 24 hours.
To the right, you'll find four of our most popular preserved foliage patterns.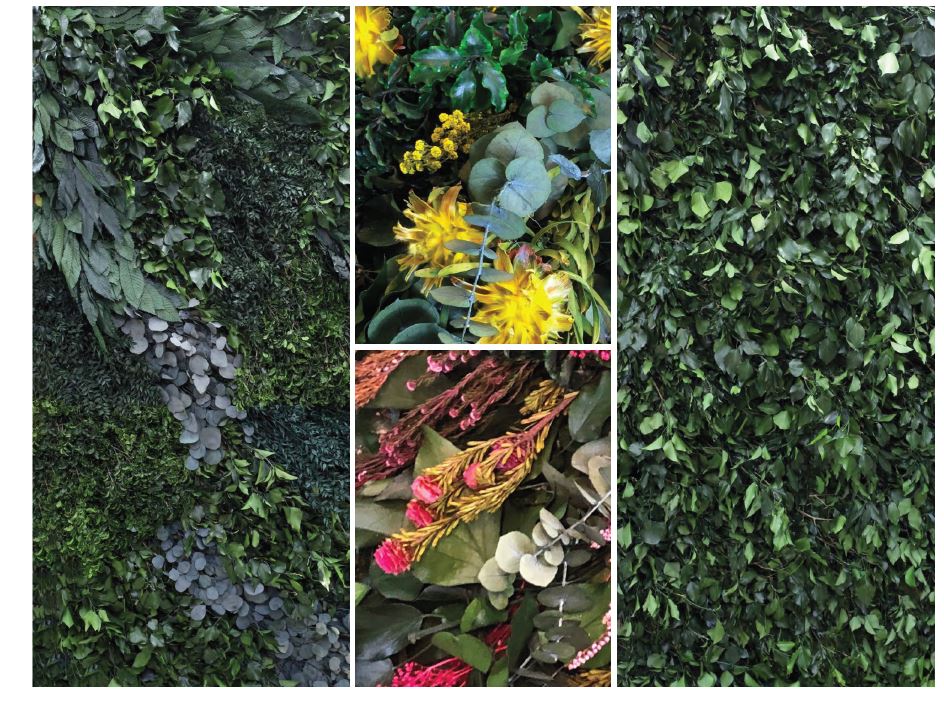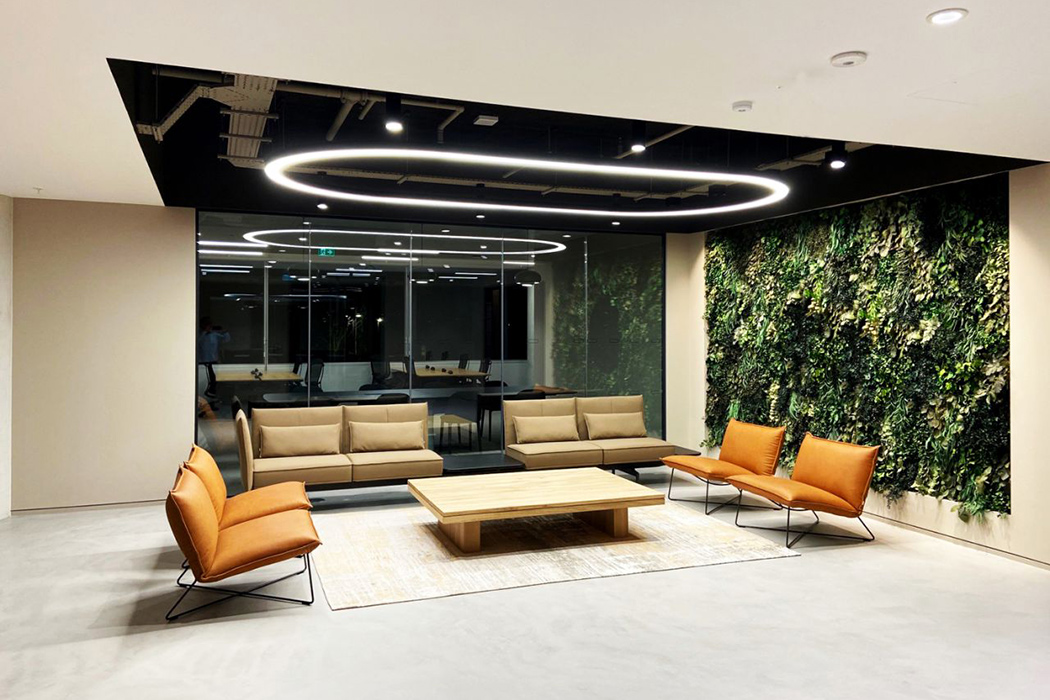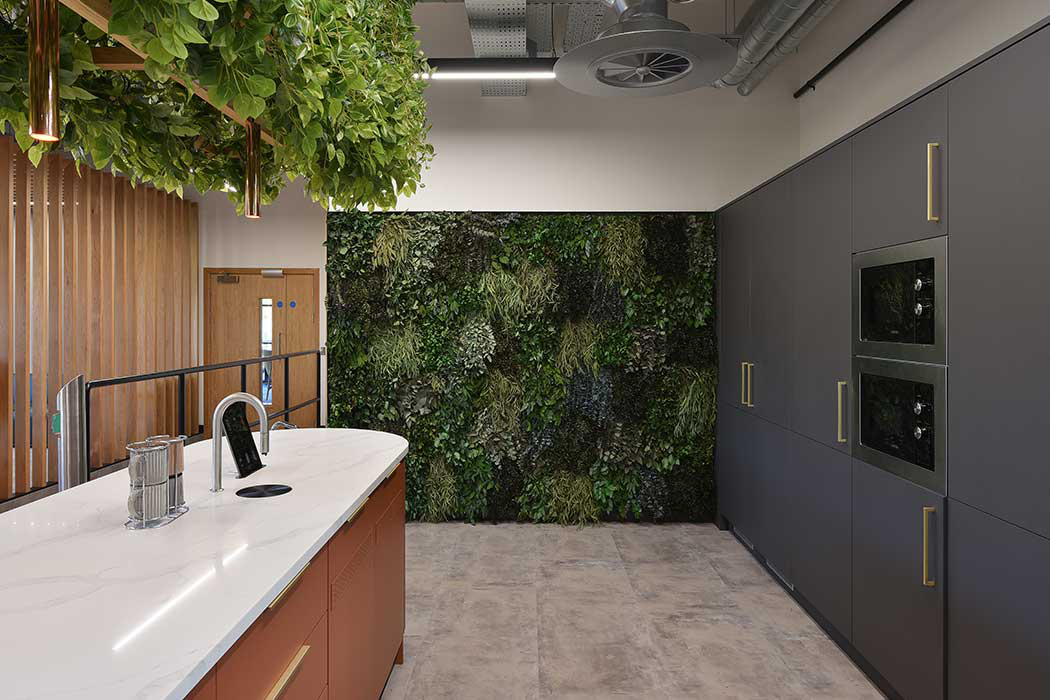 OUR SHOWROOM
5 Sycamore Street, Barbican, Clerkenwell, London, EC1Y 0SG
HEAD OFFICE
Woodside Nursery, Long Wittenham, Abingdon, OX14 4PT
EMAIL
hello@exubia.co.uk
TELEPHONE
01865 407337