MURAD UNILEVER
Fearless and varied designs
CASE STUDY #6
Comprehensive visuals gave us a real starting point on understanding the mood of the fitout.  All visuals and imagery, courtesy of Maris Interiors.  Clever area zoning gives a voice to each of the five top cosmetic brands under the roof of this building.
From opulently luxurious to minimalist monochrome, and everything in between – this project will stand out in our memories as an incredibly skillful layout and design, one that's successful to the extreme.
With a focus on natural elements, the Ren Lounge relied heavily on a simple houseplanting style throughout. Wicker, terra cotta and raw stone finish planters. An impressive line-up of real birch tree trunks separate the 'REN Lounge' from the open plan office. Furniture is simplistic and clinical in appearance.
Whilst some of the lounges are steeped in luxury, the kitchen is bold and eclectic, with a slightly rock'n'roll vibe.  Bright blue metro tiles, an iconic union jack SMEG fridge and colourful Eames chairs set the scene.  Our planting was a glorious mix of ceramic pots and small plants, suspended over the table in an industrial 'hanging planter'.
Although we only supplied the planting for this office, we felt a strong affinity with the design of the space, and are sure the planting has made a large impact on the staff- wellbeing ongoing.  Birch trees are becoming frequently used in office schemes these days, and never fail to impress!
PLANTING FOCUS
The eclectic mix of planting on the suspended planter in the kitchen are more considered than they first appear. Red anthuriums pick out the bold red in the SMEG fridge. Teal and blue glazed pots tie in with the high-gloss metro tiles, whilst the remainder are neutral finishes, with plain green pot plants.
FEATURE PRODUCTS
Birch trees trunks line the Ren lounge, separating it from the open office area. Planters are mostly from the rhapsody collection; bold and colourful in style, with small potplants filling them. Small wicker baskets provide unique tabletop displays.
LOCATION
Union House, 182-194 Union Street, London, SE1 0LH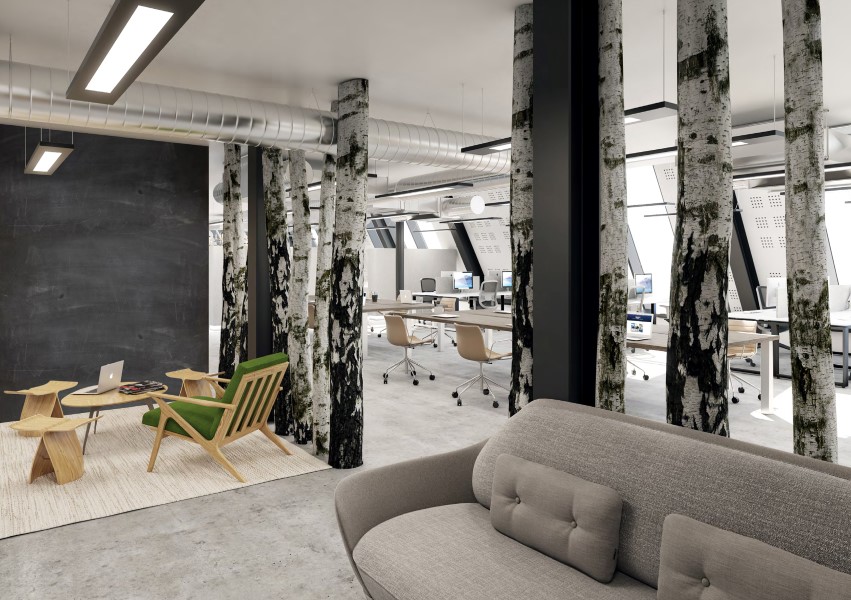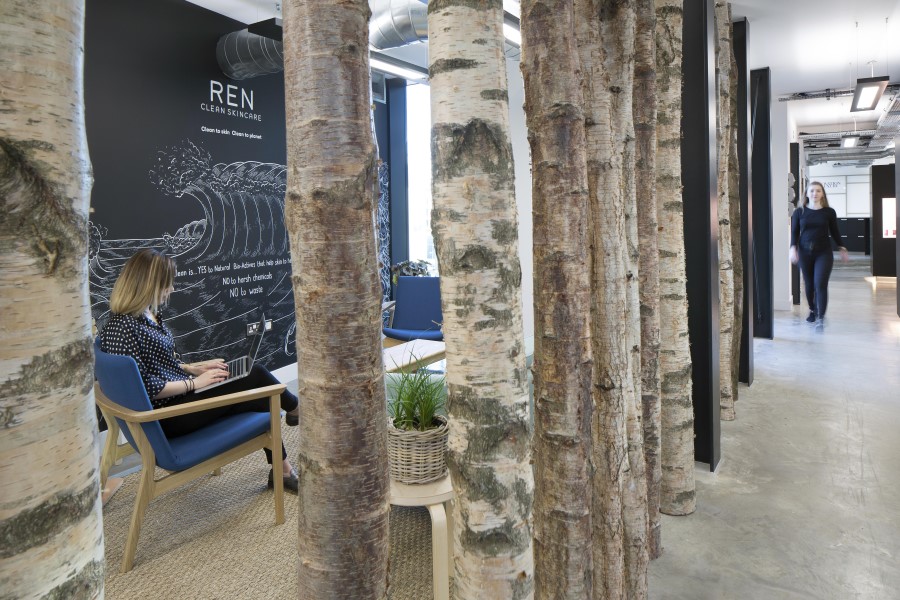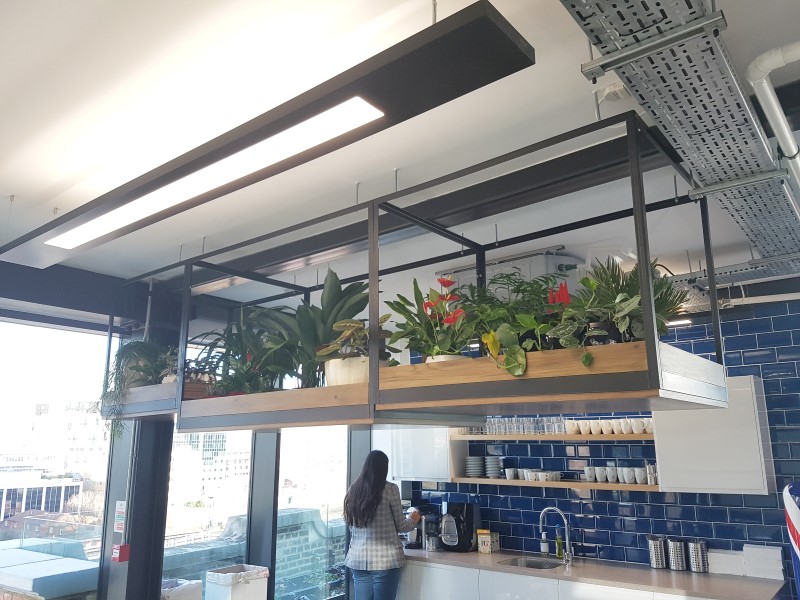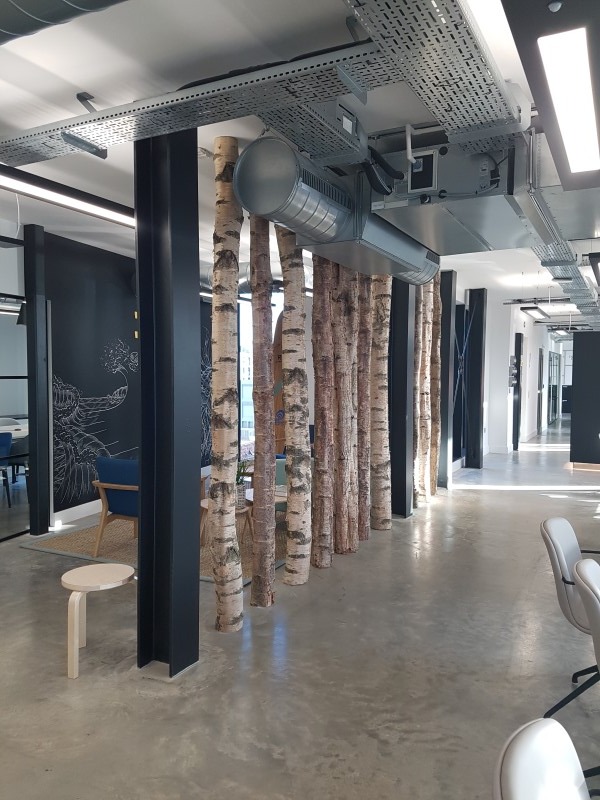 "Whilst some of the lounges are steeped in luxury, the kitchen is bold and eclectic, with a slightly rock'n'roll vibe."