CLERKENWELL SHOWROOM
Visual statement pieces for CDW'18
CASE STUDY #3
A treasury of innovation in our market, the Clerkenwell showroom was filled with concept pieces, new products and bespoke products for Clerkenwell Design Week. The theme was echoing Frovi's 'alternative materials', with our rust finish Hewett planters on rebar stands taking centre stage.
PLANTING FOCUS
From the giant strelitzia in the corner, to the arrays of tiny potted succulents, this whole scheme revolves around creating the unexpected. We tried to complement Frovi's new furniture designs as closely as possible – a blue crosshatched pot ties to a blue fabric chair, gloss yellow Hewett planters match a statement bench framework, it's the details that talk.
FEATURE PRODUCTS
Foliart canvas, hanging planting for the Frovi concept 'relic table' (Rhapsody collection), Portland stone, rust and gloss yellow finish Hewett planters (on rebar stand) to match furniture. A moss panel acts as a room divider, absorbing sound and adding texture to the interior design.
LOCATION
St. Johns Street, Clerkenwell, EC1M 4BU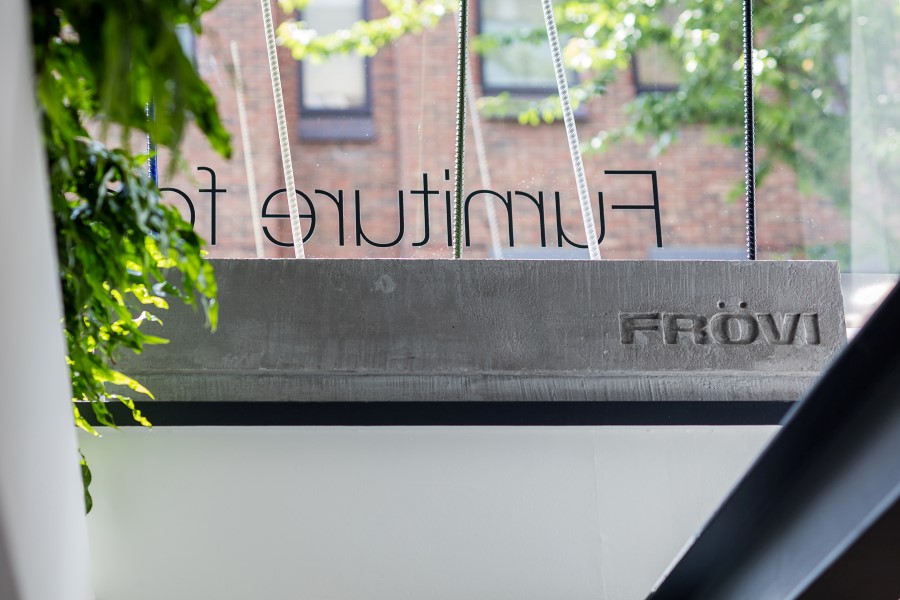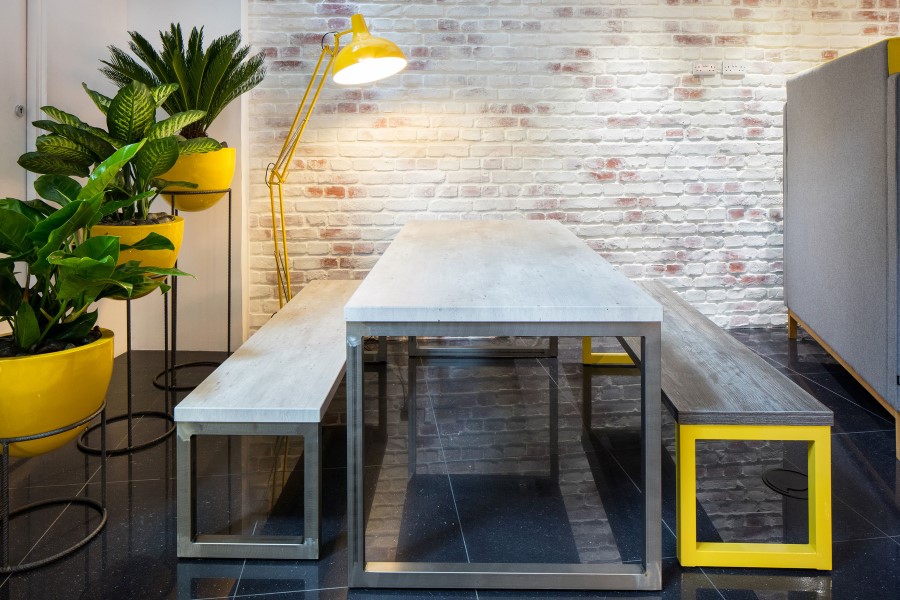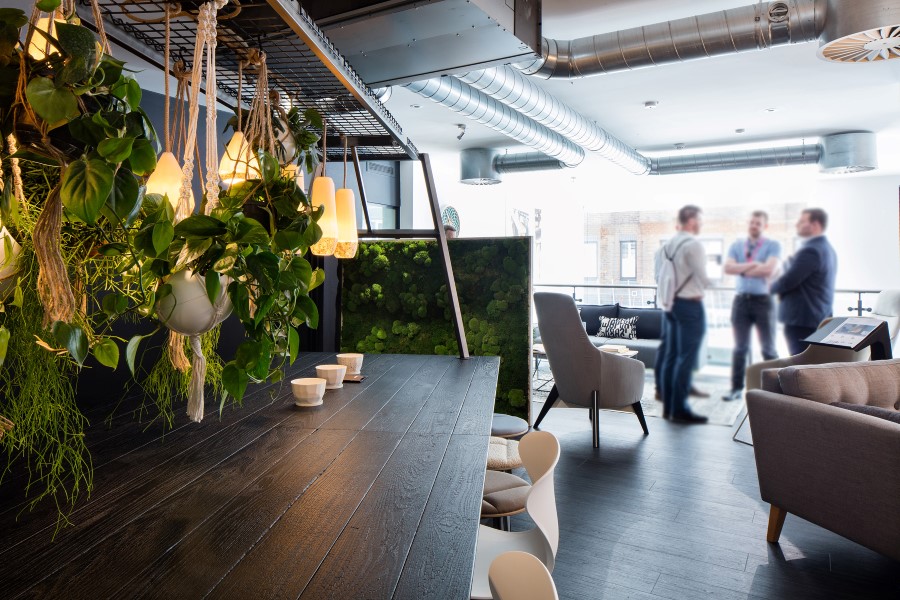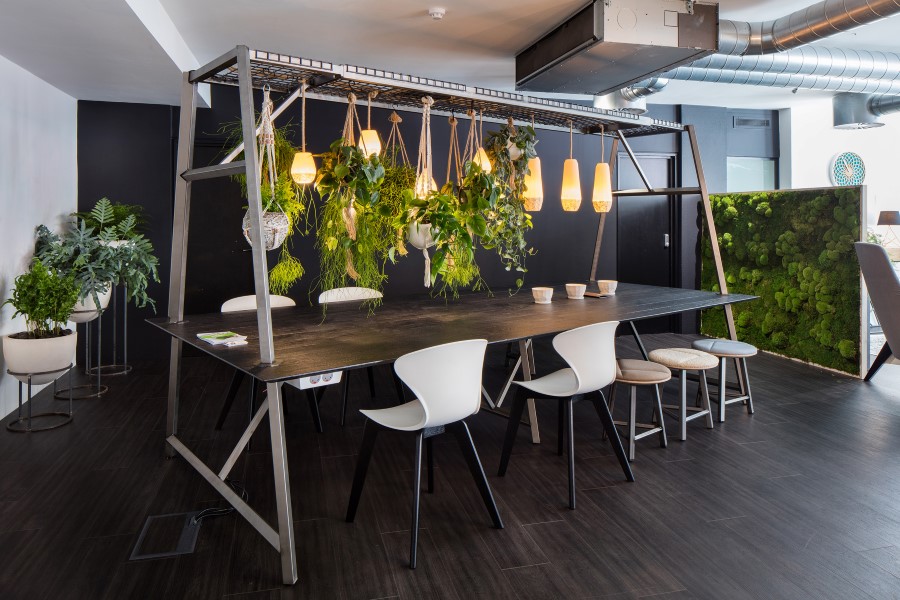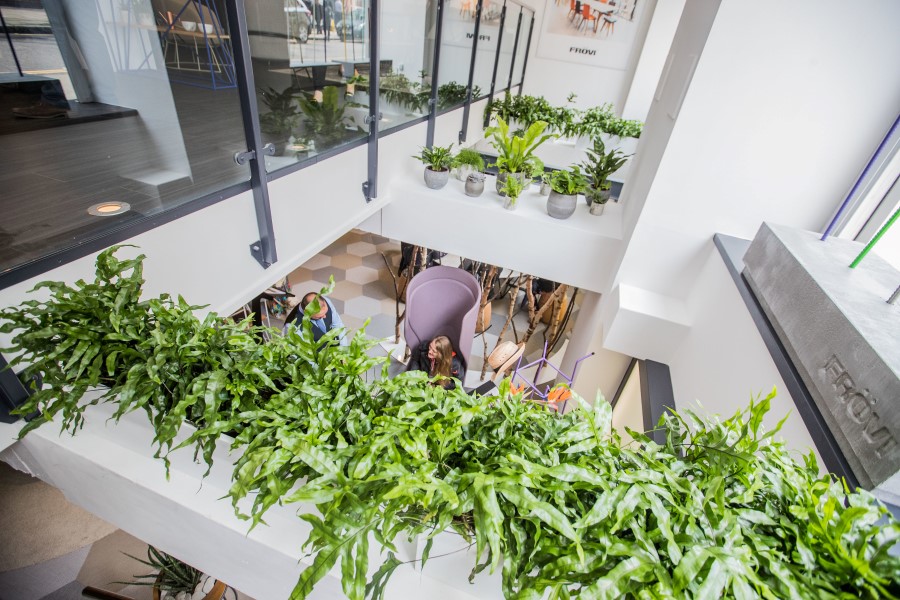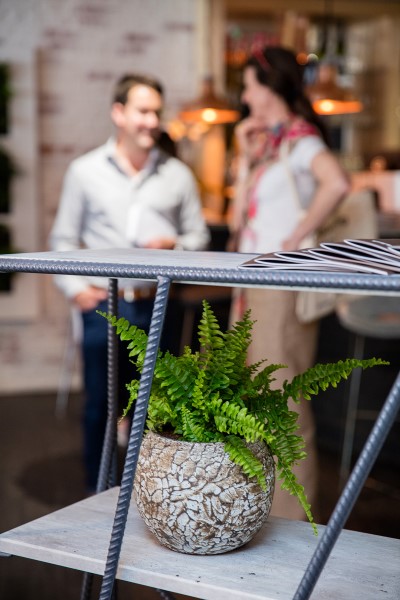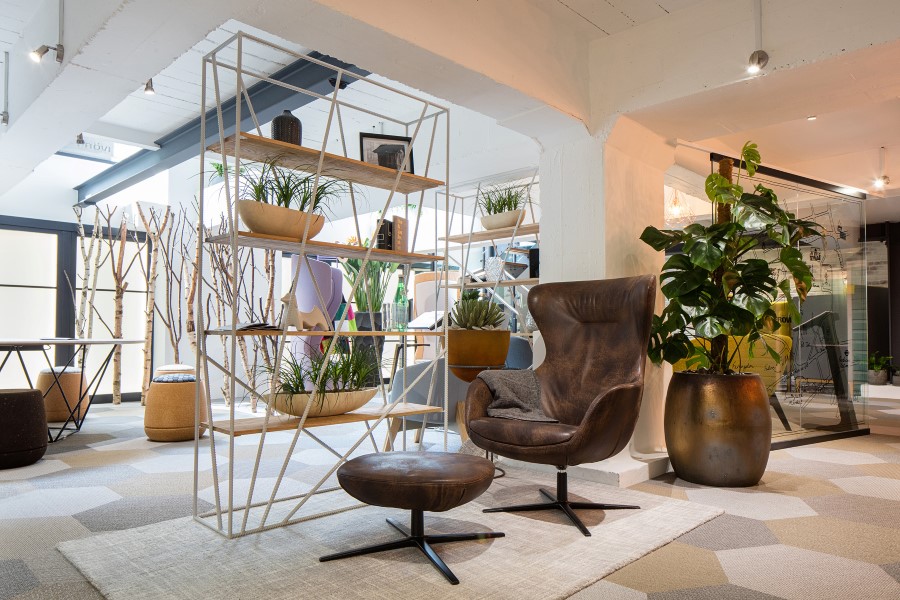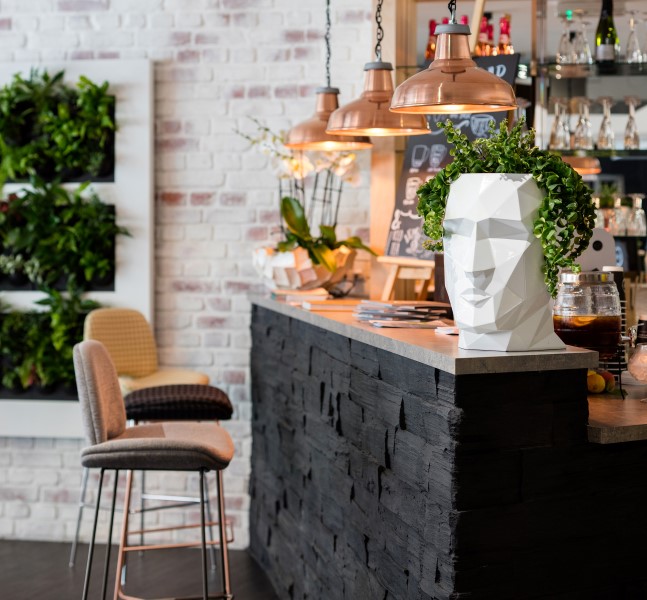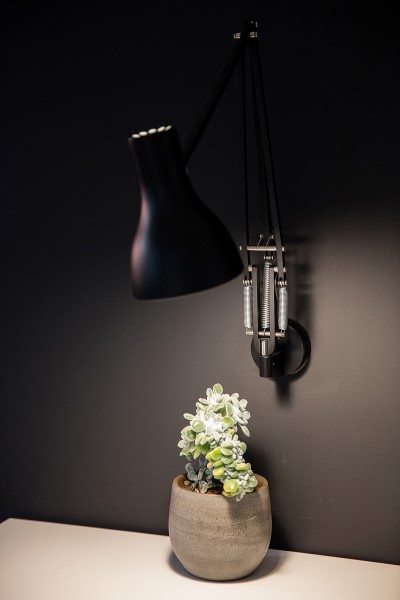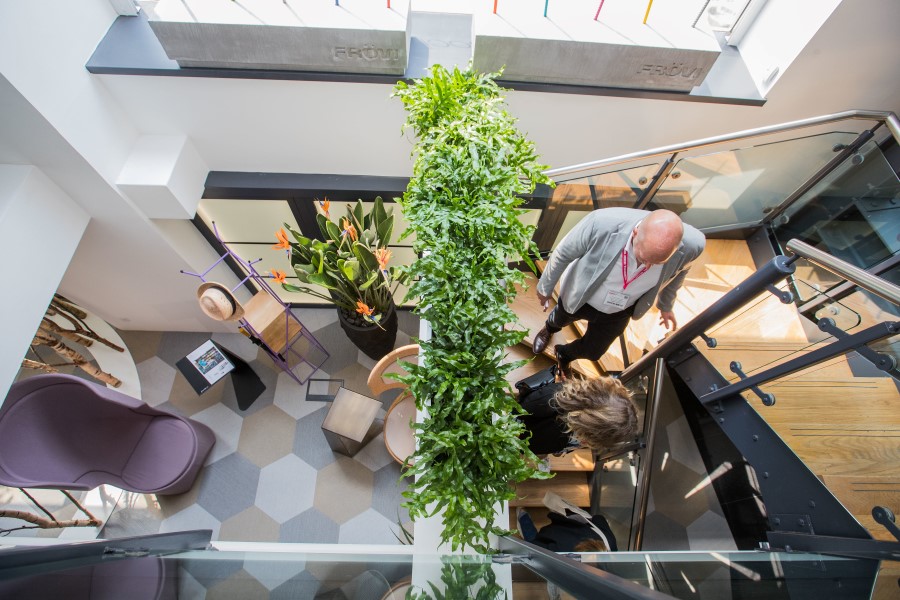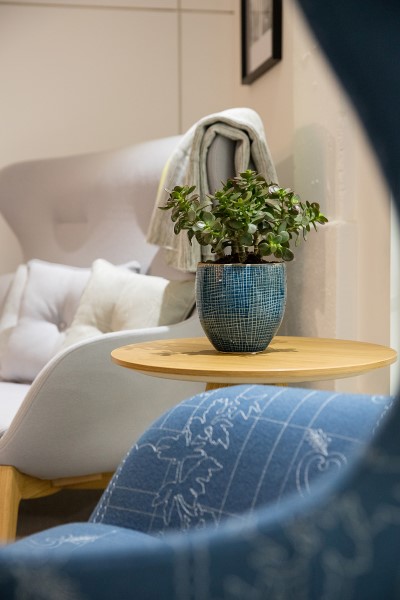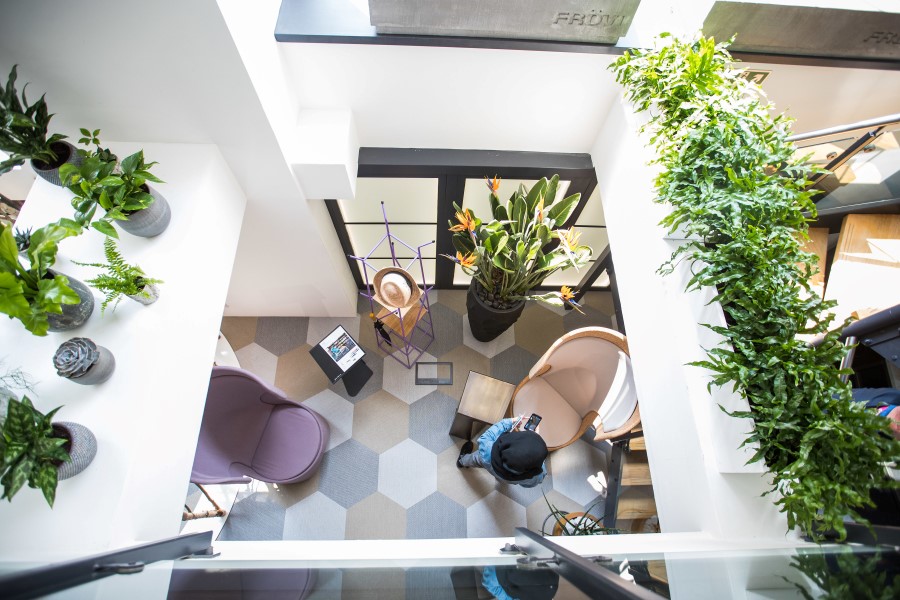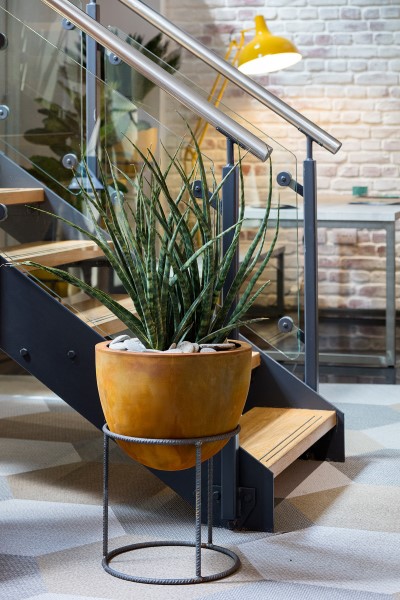 "Our Frövi Showroom has been completely transformed by Exubia for CDW!! Thanks Team!"